I am taking part in the Second Annual Flats and Handwashing Challenge hosted by Dirty Diaper Laundry. For 7 days I will be using only flat cloth diapers and handwashing them in an effort to prove that cloth diapering can be affordable and accessible to all. You can learn more about the rules and why this challenge was started by visiting the announcement post. This year there are over 450 participants from all over the world!
I love the
freedom
of not worrying with FLATS. I can use ANY diaper cream and yeah, maybe it WILL affect absorbency, but, I don't care too much. It's not a crazy expensive Ragababe or diaper that I spent hours stalking stockings. It's one flat. I cherish each one for different reasons, but they are replaceable--cheap and easy.
Colorblasted bum!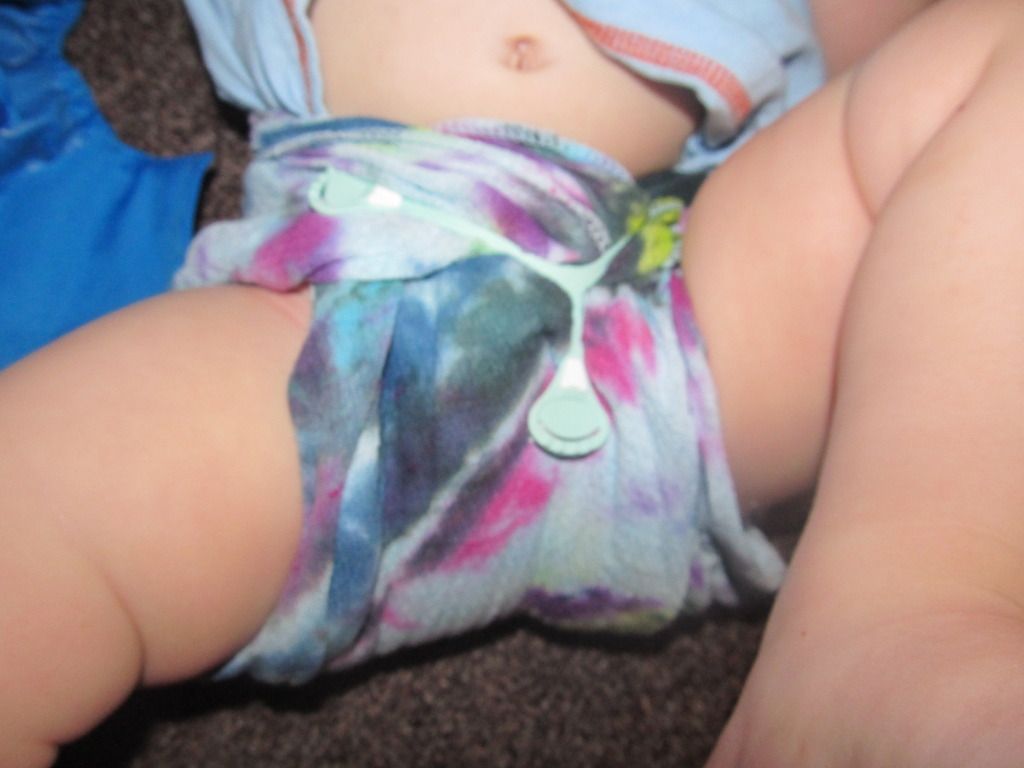 I have had a really good time
educating
DAD about flats, folds, covers, the challenge, the reasons behind the challenge, and answering his questions. It's been a small
bonding
experience for us, doing something crazy together. From making the camp washer to laughing with each other about the learning curve involved with folding, we did this TOGETHER!
Tools of the Trade
My son seems
comfortable
! A piece of folded fabric seems to move and bend with him. Not that he looks uncomfortable in other fluff, but he seems to really be "free" in flats. He tries to get loose from the Snappi, so we always have to use a cover, at least initially, but he does seem to enjoy flats.
Tie-dying
was great fun. Over the last decade I've though several times about tie-dying, but never actually sat down to do it. This challenge may have sparked the most tie-dye action the world has seen at one time, in preparation for the event! I was finally able to devote some time to making pretty flats. And t-shirts. And table runners. And flour sack towels. And bandanas. I had a LOT of dye so I was begging my husband to bring me anything he could find that was white!
Pre-dye
We have
not had any stink
problems. I have stink problems with all of my microfiber. I could see flats being a good alternative for a few days as I try to get the stink out of the rest of the stash. I don't soak my PUL diapers very much at all, for fear of damaging the PUL. I don't feel scared about much of anything with flats, so I soak and really wash vigorously, which I think is attributable to the odor-free state of the diapers.
It's a good
reminder
. When cloth gets to be a chore, you're sick of laundry. Sick of ammonia. Sick of [insert reason here.] You can just dig out the flats, take a week to hand wash and hang dry, and you may just be rejuvenated by your "modern stash" again!
I am glad to have this
experience
under my belt. Just another resource I can use when advocating for cloth. If I am asked about flats, I will be able to speak first-hand about using them!
This has been a great experience for the whole family, but I will be glad for a break before doing it again for a camping trip in 2 weeks!! One more day!