I am taking part in the Second Annual Flats and Handwashing Challenge hosted by Dirty Diaper Laundry. For 7 days I will be using only flat cloth diapers and handwashing them in an effort to prove that cloth diapering can be affordable and accessible to all. You can learn more about the rules and why this challenge was started by visiting the announcement post. This year there are over 450 participants from all over the world!
Well, ironically, we got a "new to us" washing machine today! I'm excited to wash all the flats and covers one time "really good" on Monday!! :)
I have learned that putting a flat on a toddler is no easier but not much harder either than a regular diaper change.
Some of my pcord special diaper-only hanging system!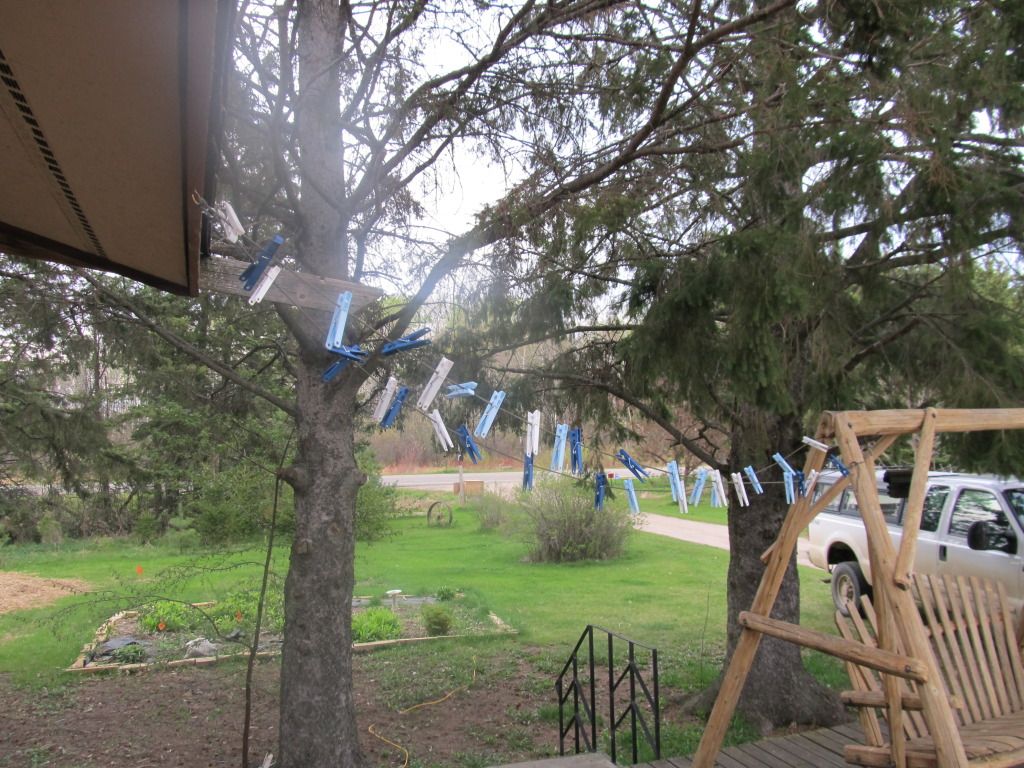 I have learned that diapers with dye left in them will leave you with a kiddo whose pelvis looks like a smurfs!
I have learned that I may never master more than a "pad" and "kite" fold. I'm okay with that.
I have learned next year there will be no corn during the flats challenge! :P
I have learned that I probably have it in me to make it seven days with just flats, covers, and my camp washer, hanging items dry.
It's not pretty, but it works.
I have learned what it's like to HAVE to diaper this way. So, I am a bit humbled. Instead of worrying about stalking diaper stockings and having the best new woolies that are trending, I will be thankful that I can diaper with options.
I have learned what a day of diapering may have been like for my great grandmothers.
I have learned that even though there are many of us participating, blogging, advocating for cloth, there will still be families REUSING disposable diapers on Monday, when this is all over. Even though flats are a healthier, cheaper alternative.
I hope, through all WE have learned that we have also drawn attention to flats as an option to people that hadn't known about it or considered it before. I hope that somewhere, we have educated and empowered at least one family or parent. I hope to remember this week whenever I am faced with a petty diapering issue--it could be worse!
At the end of the day, this is still my favorite fold!