Neta and Sarah are the super cool Canadian mamas that founded
Glow Bug
Cloth diapers ... your Proudly Canadian source for affordable cloth diapers!! When they met at a prenatal yoga class, they both knew they wanted to use quality diapers that were affordable--but couldn't find any! So, they created a business around a need, and now, they are a great cloth diaper company and a super fabulous sponsor for the Canada Day Extravaganza!!
Here is what you get: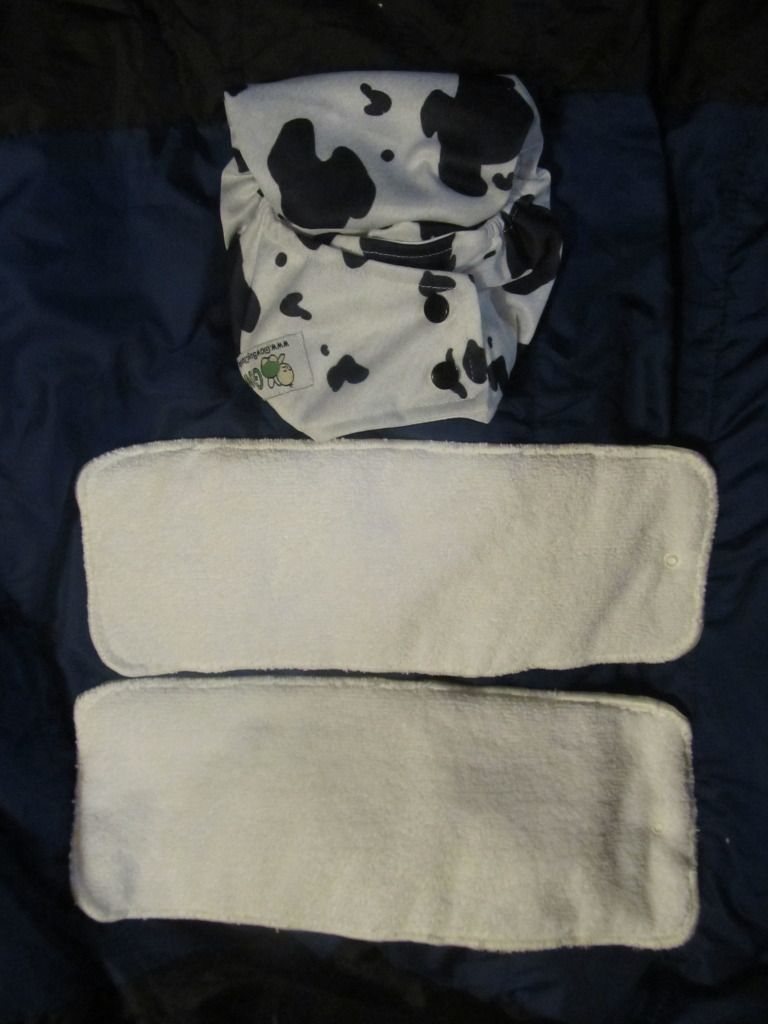 This is a great daytime diaper. I really love the fit of this diaper. It's super trim. I adore the snaps and their placement for sizing and fit. It's very similar to Baby Babu and Booty Buns, if you've had any experience with those.

Here's a look at the snap on the inserts for where they can be secure inside the pocket.
Awesome feature: it comes with 2 microfiber inserts!!! Our toddler definitely needs doubling for his heavy wetting! Microfiber just isn't a good option for overnight use for us anymore. It would probably work okay for a baby under one maybe just using the inserts provided. After that, you would probably need to add different types of absorbency.
The inserts snap into the pocket so that they don't ride up. My favorite feature is that you don't have to unstuff! Even if the insert stays snapped in, it will turn itself inside out in the washer so that everything gets clean. The Glow Bug is a good diaper for the money you pay for it! It's nice that you can easily build a stash of these diapers, even on a pretty tight budget. I love the inner gussets, especially to hold in those toddler or EBF poops!

And a shot of the double leg gussets!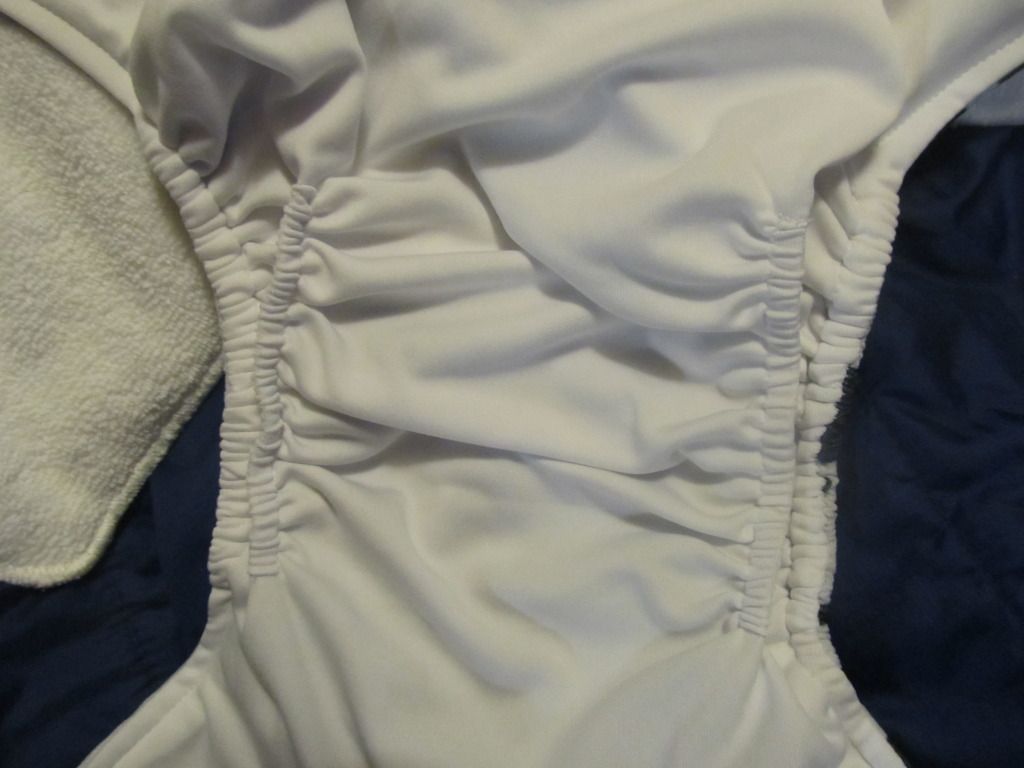 Here's the proof that you have a Glow Bugon your hands!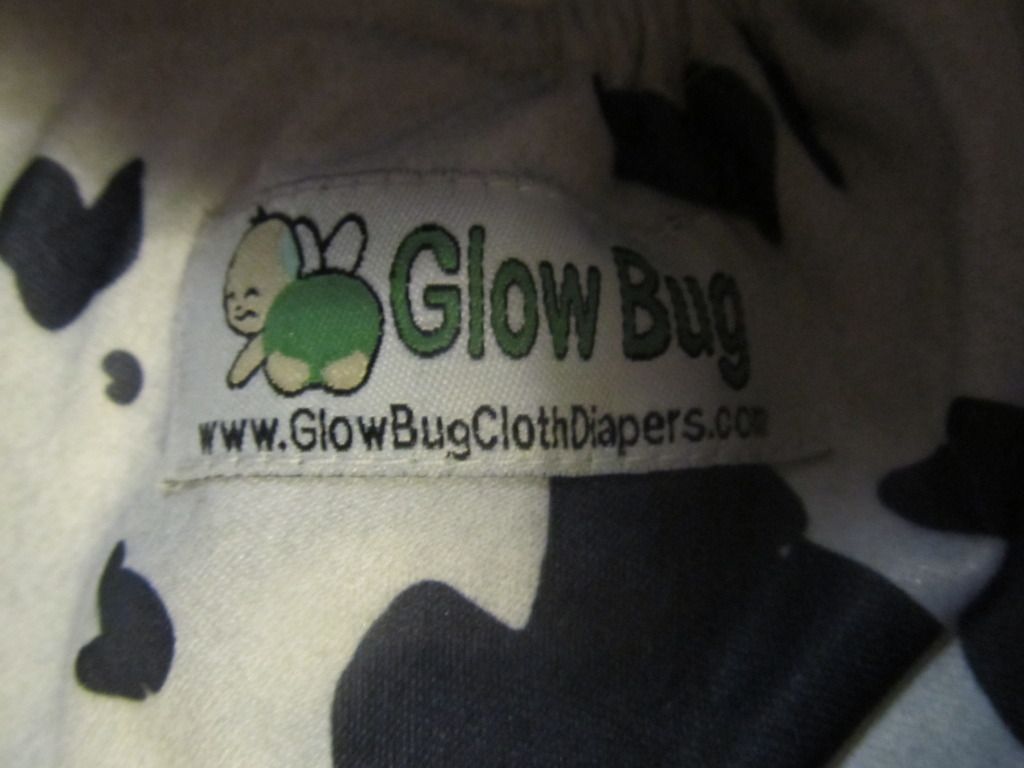 The outside I call Dalmation -- hubby says cow. But, the background is like newspaper grey, so I have no idea! I guess it could be either!
My husband says these snap-in pocket diapers are some of his favorites. I've also heard that they are good for daycare, though I don't really know since we don't have a daycare provider.
Here's the Spec's:
-One Size (fits most babies from 8lbs-35lbs)
-2 generously sized pocket openings
-Waterproof PUL outer
-Double Gussets to contain all messes
-Insert comes out on its own in the wash!
-Affordable!
There are SO many prints to choose from--making it a FUN and AFFORDABLE way to build a stash, for boys or girls! They also offer great solid colors with fun colored snaps for unisex diapering! Go visit the
Glow Bug
website to see all the colors, patterns and options and to buy one or two or a stash for yourself!!
You can also
ENTER TO WIN
a Glow Bug Cloth Diaper!!!