I started something new in June! That is correct, I joined yet another cyber endeavor! But this one is pretty unique! I'm a Foodie Penpal now!! And, let me just say, it's AWESOME getting some FOOD MAIL in between FLUFF MAIL!!!
How crazy is it that June is almost over and tomorrow is ........
Canada Day -- be sure to enter my giveaway!
Sarah was my Foodie Penpal for the month of June, and what a cool introductory month for me!! She checked out my blog, put a lot of thought into my package, asked some really good questions of me and my eating habits, and came up with a GREAT package that fit my lifestyle and personality PERFECTLY!
I sent a package off to Jenn of
Unleash Your Happy
, and I'm hoping she liked it!!!
I went with a "local" theme and included a favorite recipe of mine for her.
My little box had so much stuff in it, I thought that it might just be bottomless! Here is a list of what I found:
*Only some items are pictured, the others are being devoured!*
1 box of Applesauce Crushers (for my little boy, which I thought was SO sweet of her!)
1 jar of Peanut Butter & Co. Cinnamon Raisin Swirl
1 jar of Speculoos Gingerbread Cookie Butter
2 packets of Dark Chocolate Dreams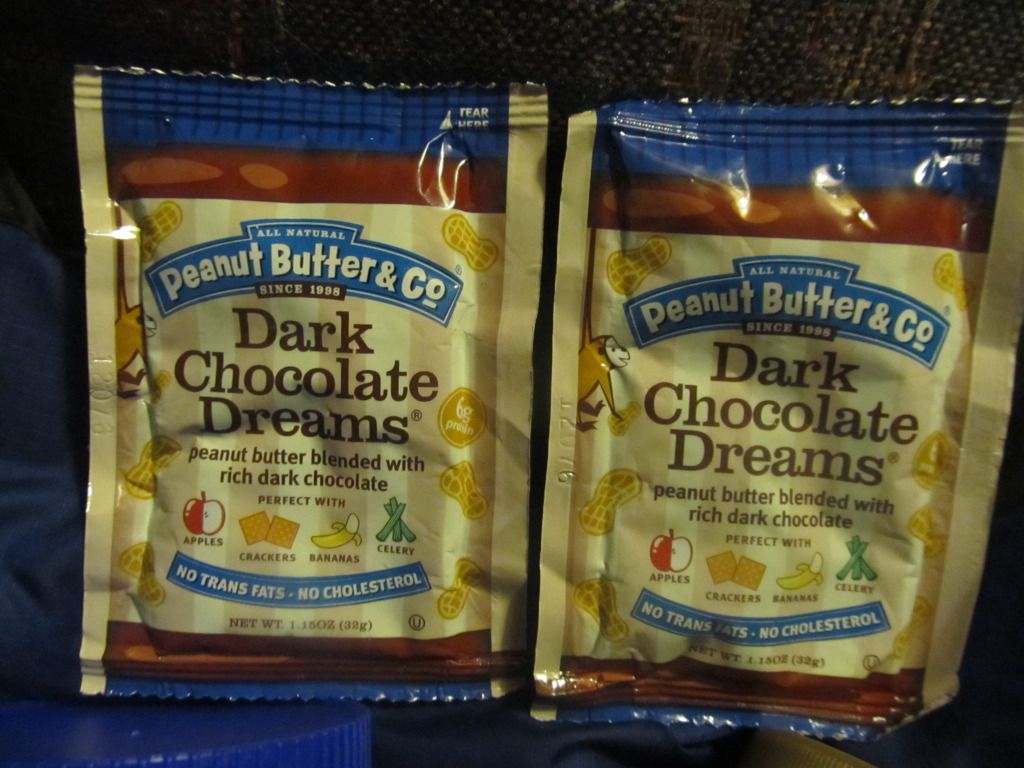 1 jar of Honey (sorry it's upside down!!)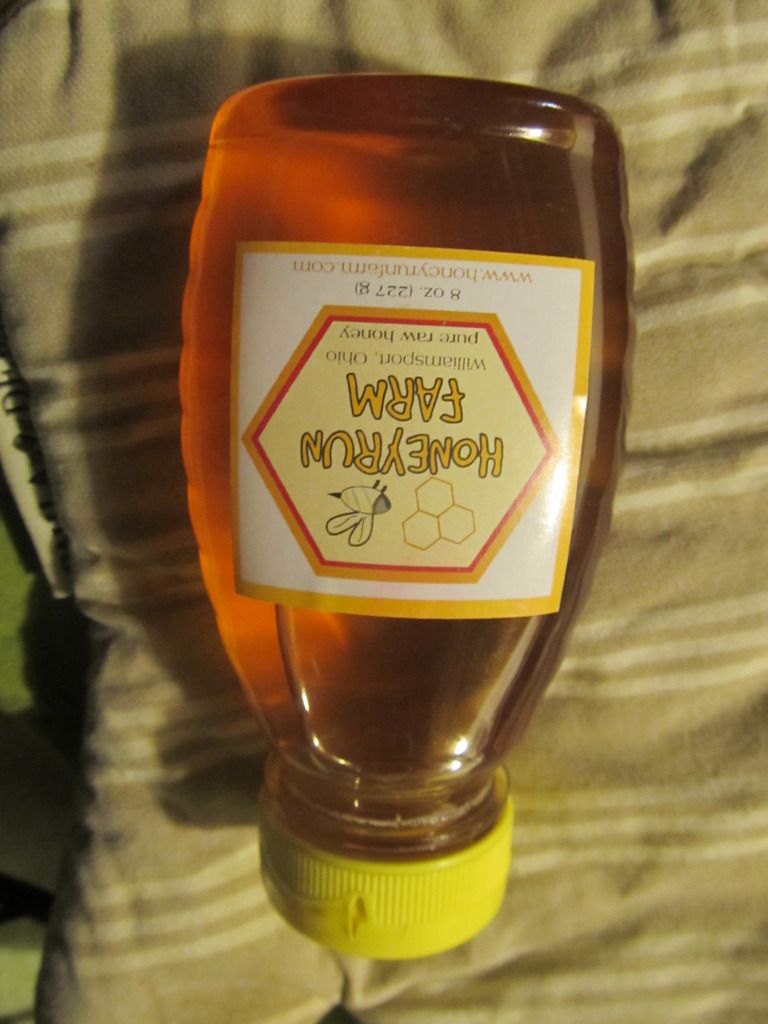 1 grinder of Cinnamon Sugar, 1 grinder of Sugar Chocolate Coffee Bean!! (as well as these...I uploaded MANY times and rotated, and the HTML link is always upside down!!! Grrr!)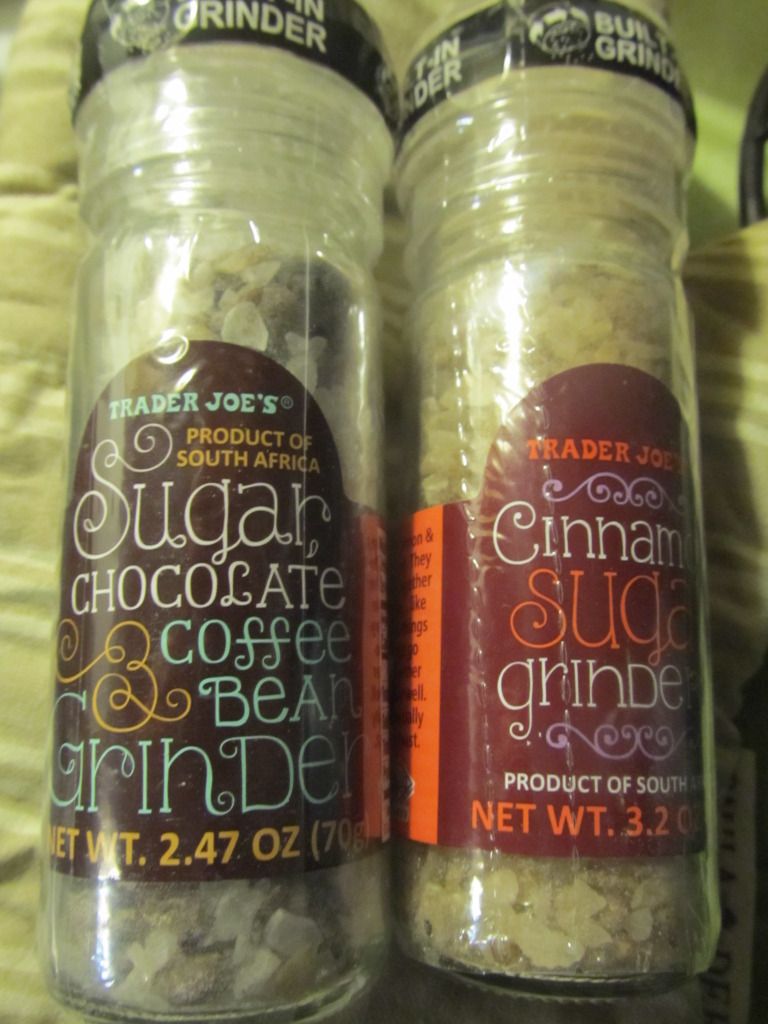 Now, the significance of all of these goodies...

Sarah knew that my typical day included have 2 slices of toast with peanut butter every morning. Seriously--ever since I had Gestational Diabetes, and had to form routines around eating, I've eaten 2 slices of light wheat bread with peanut butter on them every morning. I can probably count the number of days I varied from this regimen. This box of treats was a REALLY nice way to spice up that routine, while keeping the protein in my diet! All of the peanut butters still have peanut butter in them as a main ingredient, they just flavor it with some really yummy stuff!
Thank you Sarah!
You did a great job in sending me my Foodie PenPal package for June! I will be enjoying it for a while--though the dark chocolate peanut butter was gone just after the photo...
---------------------------------------------------------------------------
Want to be a FOODIE PENPAL? See the details below – you don't have to be a blogger to join in.
Here are some details about Foodie Penpals. In case you're a new reader, here's a reminder of what the program is all about:
-On the 5th of every month, you will receive your penpal pairing via email. It will be your responsibility to contact your penpal and get their mailing address and any other information you might need like allergies or dietary restrictions. -You will have until the 15th of the month to put your box of goodies in the mail. On the last day of the month, you will post about the goodies you received from your penpal! -The boxes are to be filled with fun foodie things, local food items or even homemade treats! The spending limit is $15. The box must also include something written. This can be anything from a note explaining what's in the box, to a fun recipe…use your imagination! -You are responsible for figuring out the best way to ship your items depending on their size and how fragile they are. (Don't forget about flat rate boxes!) -Foodie Penpals is open to blog readers as well as bloggers. If you're a reader and you get paired with a blogger, you are to write a short guest post for your penpal to post on their blog about what you received. If two readers are paired together, neither needs to worry about writing a post for that month. -Foodie Penplas is open to US & Canadian residents. Please note, Canadian Residents will be paired with other Canadians only. We've determined things might get too slow and backed up if we're trying to send foods through customs across the border from US to Canada and vice versa.
If you're interested in participating for July, please
CLICK HERE
to fill out the participation form and read the terms and conditions.
You must submit your information by July 4th as pairings will be emailed on July 5th!
*If you're from somewhere besides the US, Canada or Europe and want to participate, send Lindsay an email and she'll see if we get enough interest this month!