I've been trying SO hard to cultivate a better routine with my gardening, subsisting and homesteading. This year, I took a more vested interest in starting seeds -- even starting my annual flowers. Now, I used to think that annuals were silly and perennials were the way to go, and, I still do like the plants that come up year after year better for the most part... BUT annuals still play a big role in the birds, bees, and butterflies lives that I so love to see around our house. We also keep hives so it's in our best interest to have flowers blooming all year long.
So, I started some annuals...
I used some old peat pots that are a little bigger than your typical annual six-pack plastic containers like what you find in stores. These are 4" pots, but I thought I might have more luck with the roots if I had more heft to the entire pot, soil and all. It's all about experimentation for us! We try new things each year based on what didn't work the year before! I have been notorious in our family for having a Black Thumb. I can obliterate even the hardiest philodendron or succulent houseplant in very little time. So, what would make starting annuals different?
MAYBE NOTHING!
These starts are 3 weeks old. We are in Zone 3, so we don't stick things in the ground until at LEAST Mother's Day, but more typically Memorial weekend. They took about 3-4 days to sprout (they were uncovered) and now they are just starting to gain height. I feel like they should be much more vivacious by now, but I recently discovered that windowsills, contrary to popular belief, are not the best place for starting plants. Especially in cold climates. It makes total sense. I feel life a fool for every doing it that way!
So, we put them on the counter NEAR the window during the best sun of the day, and then after the sun sets, we move them downstairs to be under the fluorescent bulbs for the night. We don't have grow lights. But, this mix seems to be working great. We haven't used any plant food or fertilizer, but if we don't see growth, I may be looking into a little liquid fish or something! I need some marigolds before Mother's Day or what will my boy give to his granny!?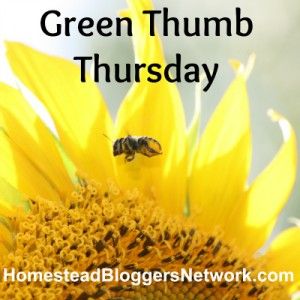 Do you start annuals? Vegetables? Do you have tips for me to get better at this? Haha! I'd love to hear 'em!